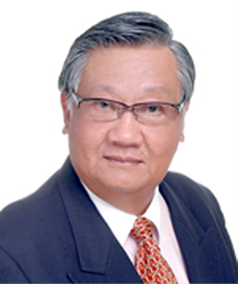 MR CHAN TIEN LOK
NON-EXECUTIVE CHAIRMAN
Mr Chan Tien Lok is the Founder and Non-Executive Chairman of the Group. He was re-appointed to the Board on 22 October 2019. 
Mr Chan has over 16 years of experience in the security products and solutions industry. He founded IPS Group Pte. Ltd. ("IPSG") in 1986 and is currently the Chairman of IPSG. He is responsible for the overall business development and strategic planning within IPSG. 
Prior to the founding of IPSG, he was the managing director of United Machinery Services Pte Ltd (now known as Denyo United Machinery Pte. Ltd.) where he was responsible for managing the company's overall operations from 1979 to 1986. He was the sole proprietor of Danill Machinery Services from 1976 to 1979, and had served as the service manager of Auto and Plant Services Pte Ltd from 1973 to 1976. 
Mr Chan completed his secondary school education at Anglo- Chinese Secondary School in Singapore in 1970, having obtained the Cambridge General Certificate of Education Ordinary Level certificate.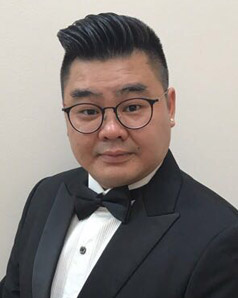 MR KELVIN LIM CHING SONG
EXECUTIVE DIRECTOR AND GROUP CHIEF EXECUTIVE OFFICER
Mr Kelvin Lim Ching Song is the Executive Director and Chief Executive Officer of the Group. He was re-appointed to the Board on 29 October 2018. 
Mr Lim has more than 16 years of experience in the security products and solutions industry, and is responsible for the overall business development, strategic planning and operations of the Group. He joined the Group in 2008 as division manager of the General Security division in IPS Securex, and was promoted to senior vice president in 2012. He was later appointed as the Chief Executive Officer of IPS Technologies Pte. Ltd. ("IPST") in January 2013. He subsequently stepped down as Chief Executive Officer of IPST and was appointed as Chief Executive Officer of IPS Securex in July 2013. 
Mr Lim is instrumental in formulating and implementing the business strategies and spearheading the growth of the business. He has designed and completed numerous security projects, ranging from the developing and implementation of integrated security solutions for small residential properties, luxury condominiums, industrial buildings to large factories. In 2008, Mr Lim started a new division in IPS Securex to provide integrated security solutions to customers from various industries such as educational institutions, government bodies and agencies, and financial institutions. Over the years, he has not only established new relationships with new suppliers and customers, but also reaffirmed established relationships with the Group's existing suppliers and customers, which has helped the Group expand the business further into several regional markets, including Malaysia, Indonesia, Hong Kong, China and Thailand. 
Mr Lim holds a Diploma in Marketing and Public Relations from the Thames Business School.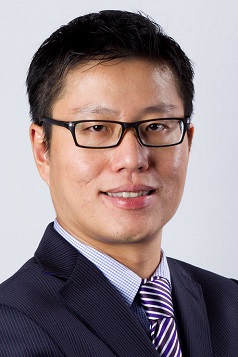 MR ONG BENG CHYE
LEAD INDEPENDENT DIRECTOR
 
Mr Ong Beng Chye is the Lead Independent Director of the Company. He was re-appointed to the Board on 29 October 2018. 
Mr Ong has more than 25 years of experience in areas such as accounting, auditing, public listings, due diligence, mergers and acquisitions, and business advisory. He is currently a director of Appleton Global Private Limited, a business management and consultancy services firm. He is also serving as an independent director of other public listed companies in Singapore. 
Mr Ong is a Fellow of The Institute of Chartered Accountants in England and Wales, a Chartered Financial Analyst conferred by The Institute of Chartered Financial Analysts and a non-practising member of the Institute of Singapore Chartered Accountants. He holds a Bachelor of Science (Honours) from City, University of London.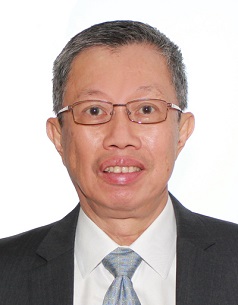 MR JOSEPH TAN PENG CHIN
INDEPENDENT DIRECTOR
Mr Joseph Tan Peng Chin is an Independent Director of the Company. He was re-appointed to the Board on 22 October 2019. 
Mr Tan has over 30 years of experience in legal practice. He was admitted as an advocate and solicitor of the Supreme Court of Singapore in 1982 and thereafter practiced as a legal associate at Freshfields before founding Wong Yoong Tan & Molly Lim in 1987 and subsequently becoming its managing partner. He founded Tan Peng Chin LLC in 1994 and oversaw the company's practice as managing partner/ senior director till his retirement from the firm in 2014. In addition, Mr Tan was also an Independent Director of Armstrong Industrial Corporation from 1995 to 2014 and has been an Independent Director of OM Holdings Limited, a company listed on the Australia Stock Exchange, since 2007. 
Mr Tan graduated with a Bachelor of Laws (Hons) from the National University of Singapore. His expertise is in the areas of corporate finance, banking, corporate and commercial laws.