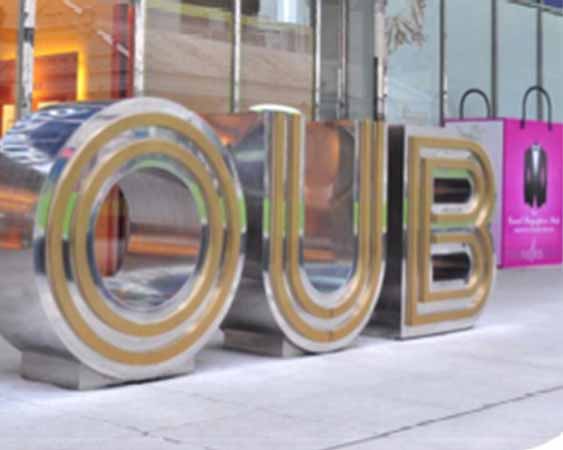 OUB Centre at 1 Raffles Place is Singapore's tallest building at an impressive height of 280 metres. It was opened in 8 August 1988 by the then Prime Minister Lee Kuan Yew.
With 64 floors, this property is truly a landmarkof modern downtown Singapore. Construction of a new 38 floor tower adjacent to the existing premises commenced at the end of 2008.
The new tower is scheduled to open in 2011. IPS Securex has been awarded a turnkey project to supply, install, commission and maintain the latest generation security systems for both towers. Working to a tight schedule IPS Securex is contracted to complete the project with the minimum amount of inconvenience to existing tenants. Much of the work will take place at night and over weekends.
IPS Securex will be supplying new turnstiles with card readers for tenants and visitors. This will allow the landlord to accurately know the number of people in the building at all times, critical information in the time of any emergency.
The latest technology Sony CCTV cameras are being installed. These cameras are each equipped with their own in-built memory so that in the event of any network failure, the images will still be recorded and downloaded to the server once the network is restored. Video analytic software is also being provided to aid the security team in identifying and responding to any suspicious behavior.
New EM locks and XAD card readers will be installed throughout the building together with a new guardtour system.  

This is one of the most prestigious projects for IPS Securex in the last few years.